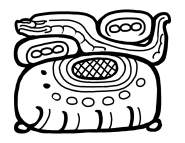 The 2016 Maya Meetings

January 12-16, 2016  

The University of Texas at Austin Campus
The 2016 Maya Meetings will explore the archaeology and history of the lower Río Pasión region, focusing on sites of Ceibal, Dos Pilas, Aguateca, and others. Research over several decades has shown this distinctive area was a key "hot spot" of turmoil during the Classic period – an area of conflict, alliance-building, and ever-changing political structure. Very recent excavations reveal that the region also includes some of the earliest-known sites in the Maya lowlands. No previous large conference has ever focused on this important area, so the presentations and discussions will be break new ground, weaving together information form archaeological projects old and new. Please join us in Austin in January for what will be an exciting several days of workshops and presentations.